fueled by
overlanding
Overland adventurers are fueled by discovering hard-to-reach locations while enjoying the journey to the center of their mind along the way.
Overland adventurers are fueled by discovering hard-to-reach locations while enjoying the journey to the center of their mind along the way.
Overlanding is making an incredible comeback. As far as motorized hobbies go, overlanding is both active and meditative. It can be social or solitary. And fuel makes it all possible.
The rugged, fuel-induced pastime was born 50 years ago in the Australian outback, where ranchers ingeniously customized their 4x4 trucks to better endure rugged terrain — and provide some cozier creature comforts — when taking livestock to far-off markets. It quickly evolved from practicality to pleasure, and adventurous gearheads from the UK, South Africa and, finally, North America got into it.
With the manufacturing of specialized trucks by domestic and foreign automakers, an increase of overlanding conventions nationwide and the presence of overlanders at the annual gearhead haven known as the SEMA Show in Las Vegas, it's easy to see that more people are fueled by overlanding than ever!
These trucks are tricked out with post-apocalyptic aftermarket gear that make it possible to traverse rivers, boulders and barren plateaus. The men and women who drive them are searching for a bit of scenic solace somewhere out there. If you're a survivalist who's into off-road driving and adventure camping, overlanding could very well be your next obsession.
Today, overlanding has become integral to our collective, fuel-combusted culture.
Here are five reasons why overlanding is one of the hottest hobbies in America right now:
1. IT'S GENERATIONAL
Millennials continue to invest in living experiences rather than material goods, so it's not surprising that some of those #VanLife kids have ventured into the wilder world of overlanding. That said, it's not the most inexpensive hobby. That's why boomers and older Gen Xers are at the center of the overlanding universe. Some are retiring but still have a youthful sense of adventure, so they choose overlanding over traveling around the continent in an enormous, inefficient and pricey RV. Makes sense to us!
2. IT'S THE ECONOMY
Piggybacking on the generational angle, trends like overlanding are absolutely dependent on some sort of disposable income and access to credit. You can't just buy any old 4x4 truck and head out. You need gear — lots of it. And gas. And you don't stop at your local Valero and just fill up the truck. You fill up a couple of extra cans to take with you.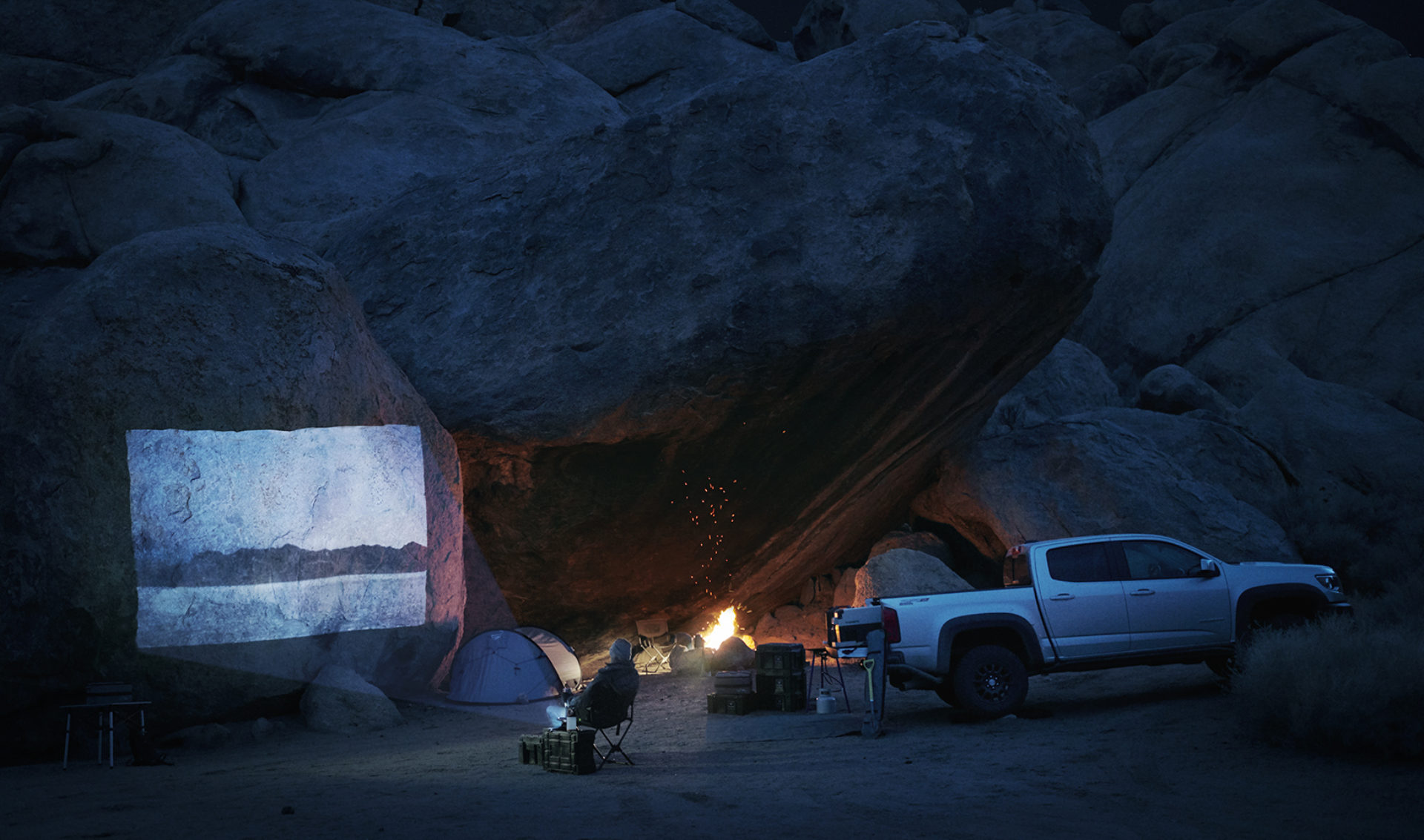 3. IT'S THE ABILITY TO WORK REMOTELY
Workplace culture is also a driver, as more and more American companies are allowing employees to work from home. Or, in this case, the road. Some overlanding enthusiasts are weekend warriors. Others take a week here or there for more intense excursions. With 5G Internet right around the corner, the ability to work remotely from just about anywhere is more of a reality than ever. So, why not go on a bit of an adventure while pulling down your paycheck? Many overlanders outfit their trucks with solar panels, so emails can be answered from the middle of the desert.
4. IT'S THE AUDIENCE
Many overlanding enthusiasts have merged their fuel-combusted passion with their livelihood by leveraging the ability to share beautiful photos and adventure-filled stories from their trips on their social media channels. By regularly posting photos and videos — and incorporating all the necessary hashtags into their posts — many have proven savvy at engaging and growing their audiences. Just check out #overlanding and you'll see what we're talking about.
5. IT'S THE TRUCKS
Automakers are always paying close attention to cultural trends. Many enthusiasts are overlanding in older trucks, and manufacturers are looking to change that by producing new vehicles that come equipped with powerful engines capable of wildly low torque, as well as more sophisticated traction systems, suspensions, all-terrain tires and even external mounts for hauling around gear.
#FueledByfueled by ADV

5/11/2018

Adventure motorcycling maneuvers stateside.

#FueledByfueled by exploration

#FueledByfueled by exploration

5/24/2017

Jump in the car and explore these great American road trips.

#FueledBythe trek

5/24/2018

Photographer Jay Kolsch is fueled by capturing the natural magnificence of America…

#FueledBycontinues

11/8/2018

Fueled by picturesque splendor, photographer Jay Kolsch continues the journey into…

#FueledByfueled by super sight

#FueledByfueled by super sight

5/6/2019

How petroleum fuels the polarized lenses of your shades.