29.7604° N, 95.3698° W
Before the heroes and villains of the squared triangle become top rope TV stars, they have to pay their dues by venturing down an emotionally humbling and physically grueling path. To be a wrestler is to live in the ring, in the gym and on the road.
He still remembers the smallest crowd he ever wrestled in front of.
"It was a county fair in Rugby, North Dakota," says JJ Blake, the former Reality of Wrestling (ROW) Television Champion. "We set up a ring on a track they raced tractors on. There were 15 — maybe 20 — people in the stands."
While the bright lights and big names of the professional wrestling world pack stadiums several days a week around the world, much of the wrestling that takes place across North America happens in places like county fairs, bingo halls, high school auditoriums and church basements. The athlete-performers are lucky to draw a couple hundred spectators — on a good day. There are no wild pyrotechnics, no live broadcasts, and no fans wearing T-shirts with their faces on them. There's not a whole heck of a lot of money either. Maybe they'll make a couple hundred bucks for their night's work before heading off to the next show. Usually, it's less. Sometimes, it's nothing.
This is the life of an up-and-coming wrestler. Paying your dues means sacrificing a social life and hitting the road, logging countless miles and bruises along the way. They're driving all night across the country on their own dime, flying only if they have to make it somewhere fast (and only if they actually have the money at the time). They're jumping off the top rope then jumping back on the road. These are long days, putting on physically demanding shows for small crowds at humble venues.
There's no guarantee that the big leagues will ever come calling. So why do they do it?
It's simple.
"Because I love it," says Blake.
Paying your dues means sacrificing a social life and hitting the road, logging countless miles and bruises along the way.
On January 22, 2008, a 17-year-old teenager named Blake Jones attended his first professional wrestling event. It was a national live taping and he was pumped. A larger-than-life wrestler with a rather morbid nickname had been his favorite pro growing up, and now, here he was. In a darkened stadium, the wrestler raised his arms and the lights came on. He strode to the ring. The stadium was electrified. Blake was transfixed. "I just remember watching them and thinking that I could do this. I can totally do this," said Blake.
Before one major company dominated the industry, professional wrestling was a regional business made up of promotions that ruled a particular territory of North America. Some of these regional wrestling promotions still exist today, functioning as a sort of minor league system for up-and-coming wrestlers like Blake. But moving up through that system requires a lot of flexibility, hard work and uncompromised travel. Blake says his journey began close to home, with Virginia's Vanguard Championship Wrestling. But before long, he would find himself thousands of miles away, living in another country while working in Canada's Premier Championship Wrestling and, later on, Canadian Wrestling Elite.
Along the way, he met superstars of the sport and began to get noticed for his in-ring talent. But talent can only take you so far. Veterans will often talk about how new talent needs to "pay their dues," and Blake was no exception. He may have gone by Blake Broadway back then, but he was much more likely to be on cleaning duty than headlining an event.
"Paying your dues means you put in the work when you're not in the ring," says Blake. "That means scrubbing toilets, mopping the floor, folding underwear. When people who have been there before see that you're paying your dues, you earn their respect."
Blake kept working hard to earn that respect, and soon his journey would take him back to the U.S. and Northern Outlaw Wrestling, where he'd win his first singles title. Promotions put titles on wrestlers who people want to see, and this was a sign that Blake was connecting with fans and, as they say, putting butts in seats. It was a huge milestone for the young talent.
But the biggest step was yet to come
Blake's journey had already taken him thousands of miles away from his home of Virginia to the Great White North, and the next step would take him a different direction entirely — Houston, Texas. That's where he joined Reality of Wrestling (ROW).
An independent wrestling promotion run by the five-time WWE Champion Booker T., ROW showcases some of the top independent wrestling talent in the country. It produces a weekly online show and regular pay-per-views, and it also runs a multi-year training program for beginning wrestlers. It's a great platform to showcase your skills and get noticed by the big leagues, and Blake is taking full advantage of the opportunity, starting with his character.
Rather than create an outlandish wrestling gimmick, JJ Blake is "just a tuned-up version" of Blake Jones. "Blake Jones won't yell at you when you mess up his food," laughs Blake. "But JJ Blake? He'll take you outside."
It's this sort of bravado that led Blake to proclaim himself the "Champion of ALL Television" after winning the ROW's Television Championship for the first time. It's a brand of brashness that fans love to hate. Despite eventually losing the championship after a five-month reign, Blake has made a big impression in his time at ROW, making a name for himself as a wrestler on the right trajectory.
It's been a long road from having a dozen people watching him wrestle on a dirt track in North Dakota or scrubbing the toilets after a show in Winnipeg, but Blake knows, despite his recent successes, it's just another step in his journey.
"For an independent wrestler, the ultimate goal is to get to the top of the mountain," Blake says. "I love this business — the people we reach, the lives we change, giving the fans something to look forward to. There's nothing else I'd rather do with my life."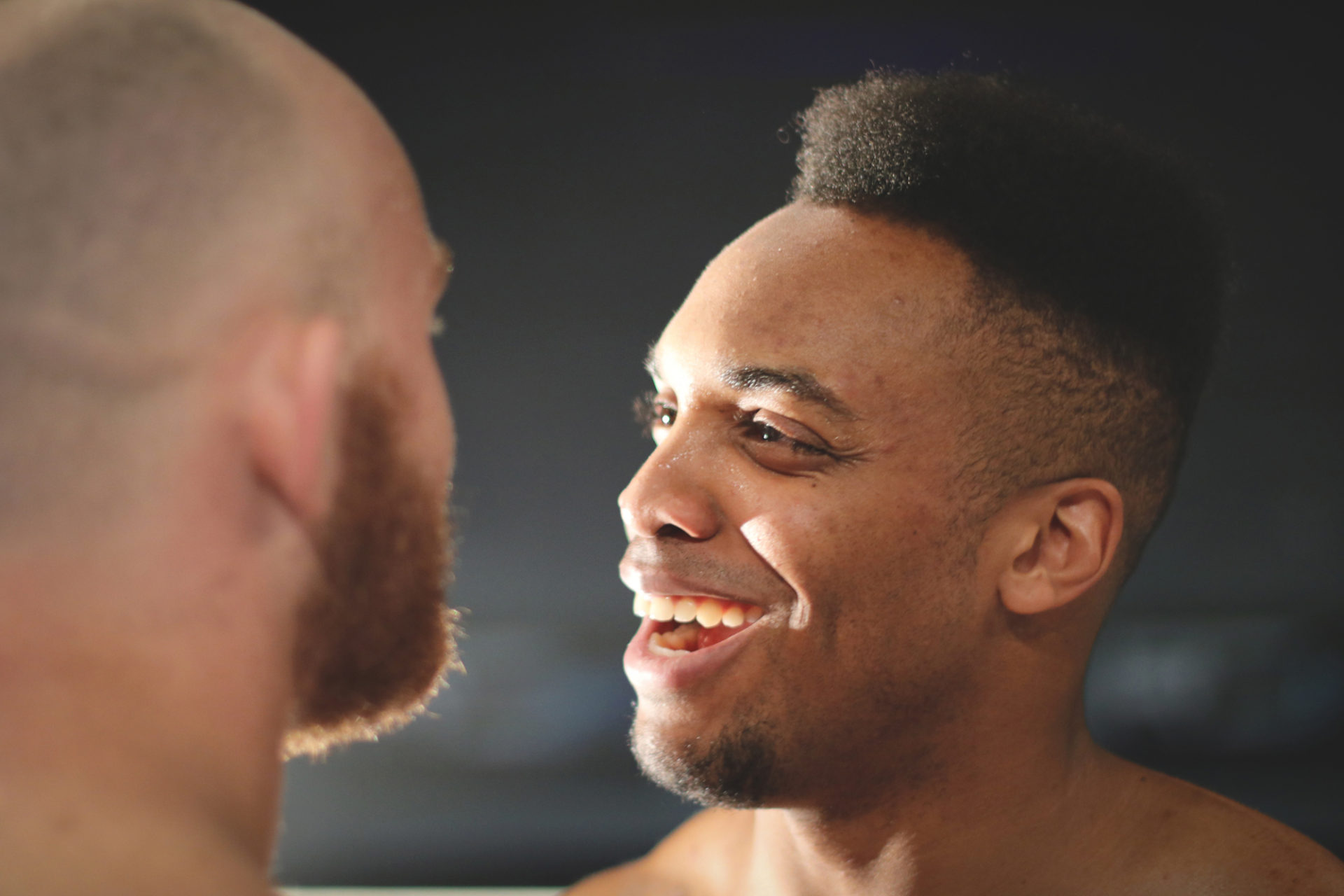 5/11/2018

Adventure motorcycling maneuvers stateside.

4/6/2017

Fuel isn't just about driving, but the drive to achieve something great.

5/24/2018

Photographer Jay Kolsch is fueled by capturing the natural magnificence of America during...